Being a longstanding member of the internet community, I've made all sorts of avatars, profile backgrounds, and other kinds of identifying images for my own use and for friends. Below is a sample of some of my favorites that I've made over the years.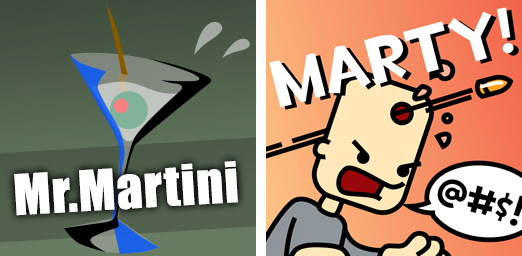 The GameMaker Community collection
Below is a collection of avatars I used over the course of my more frequent visits to the GameMaker Community forum. The letter 'F' is featured prominently because my username on those forums is "FredFredrickson".