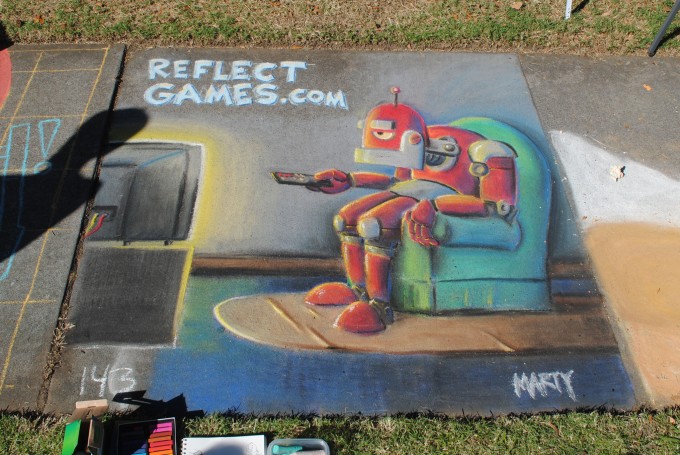 This past September, I took part in the 2012 Chalk It Up event in Sacramento. It's a yearly festival where local artists come out for the Labor Day weekend and use chalk to decorate the squares of pavement around Fremont Park.
I participated in last year's Chalk It Up event as well. You can read more about that (and see some fun pictures) here.
This year, I draw a picture of a robot watching TV, inspired by a drawing from my Year of Art 2011 project. Below are some pictures from the event. We had a great time again this year, and I enjoyed making the art, interacting with people, and just being part of something fun.