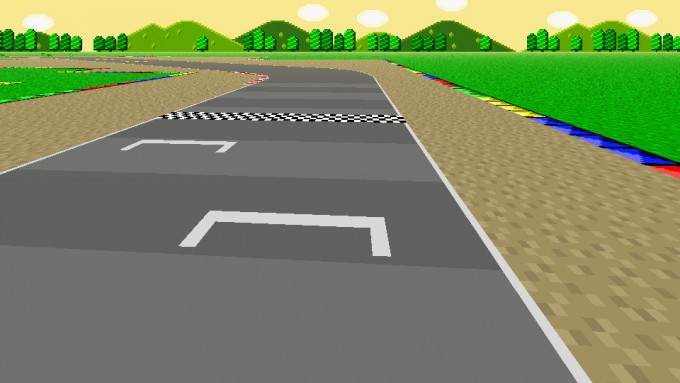 I'm continuing to pick through my old GameMaker examples and update them for GameMaker: Studio, and the most recent example I've fixed now is the Faux Mode 7 example, which recreates the look of the original Mario Kart in GameMaker.
The example doesn't emulate true Mode 7 (it uses GameMaker's native 3D functions), but it uses a combination of techniques to create a retro 3D look.
You'll find the updated files for this example on my GameMaker Examples & Tutorials page.