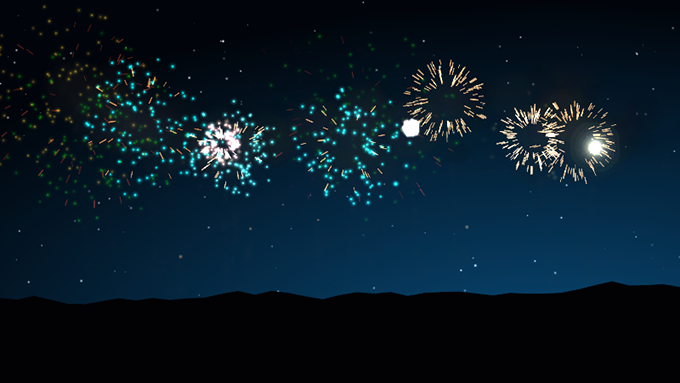 A little late for the 4th of July holiday, but nevertheless, I'd like to present a new GameMaker: Studio example – particle fireworks!
This is a pretty simple example which procedurally generates everything you see, using GameMaker: Studio's built-in functions. Most of the effects, such as the fireworks, smoke, and stars, all use the particle system. The sky is made with colored shapes and the land is a primitive.
Even though I started this from scratch, I consider it the spiritual successor to one of my really old game demos, which was also a fireworks simulation. I created that one to test out the particle effects in GameMaker, back when they were somewhat new. Here's what it looked like, in case you want to see how far things have evolved: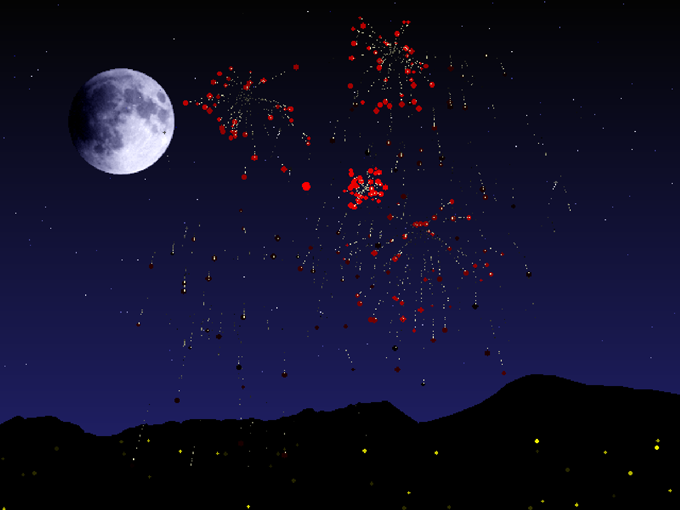 I think it's safe to say that both GameMaker and I have gotten a lot better at particles over the years!
Anyway, I hope someone out there finds this new example useful. You can find it on my GameMaker Examples & Tutorials page.