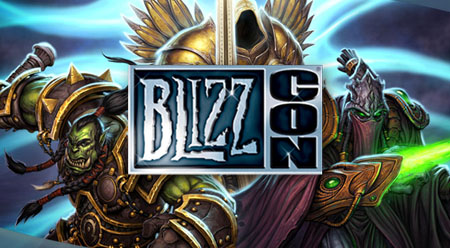 Soon my brother and I will be packing up and getting ready for what will hopefully be a fun two days down in Anaheim, as we attend BlizzCon 2008!
I've been so busy with work and other things over the last few days, I haven't really had time to even think about it, but now that we're a day before the event I'm getting very excited about going.  After only a short flight and a quick ride, we'll be heading over to the Anaheim Convention Center and getting an early start on the long days Blizzard has planned.
I don't have much more to say for now, other than I'm getting more excited as the event draws closer.  If you're interested in seeing BlizzCon but weren't able to get tickets, Blizzard's apparently struck a deal with DirectTV for a live PPV broadcast, so you might be interested in that.  Either way, with upcoming games like StarCraft 2 and Diablo 3, it should be a great show, and I will be back to say more about everything when I can!