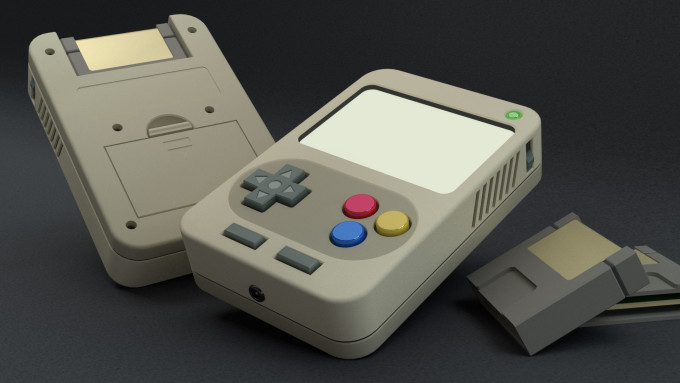 A small update to the render I posted the other day, featuring a chunky little handheld game console.
I've worked on the back a bit, adding a battery compartment, an indentation for the console information, and some screw holes (which actually have screw heads in them).
I thought I was pretty much done with this, but after I rendered it out, I noticed that the cartridges just don't look finished. I think I also want to add some generic branding/labels to the carts and the back of the console too, and maybe a simple image on the screen. I might do that part (the screen) in Photoshop though, just to make things simpler. We'll see!