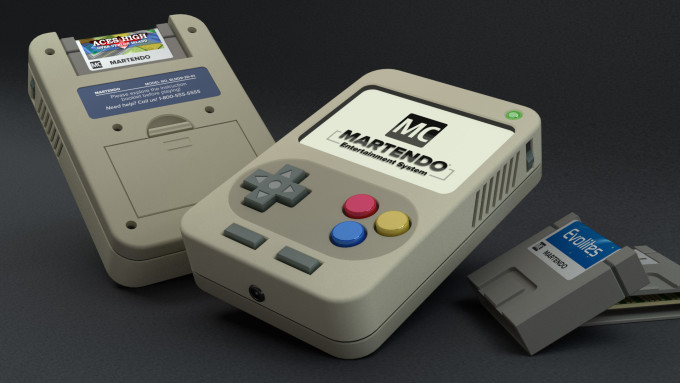 Here's the final render for my handheld system, which I've dubbed the Martendo.
To finish this one off, I tweaked a lot of the finer points of the geometry of the cartridges, added pins to the boards, and put some images on the screen and cartridge labels.
This was a satisfying little Blender project for me. It's always nice to be able to set aside some time and just make something for the fun of it.