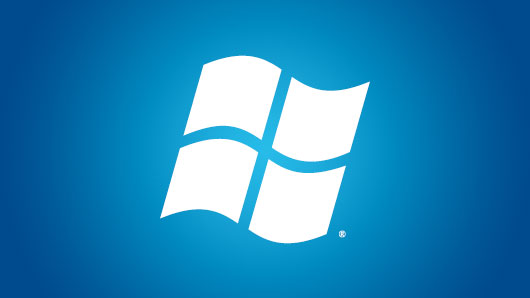 Though I would normally shun he (or she) who would buy an operating system on launch day, a week ago I bought, downloaded, and installed the newest version of Microsoft's OS, Windows 7.  It's nice to have a modern OS on my recently assembled machine, and though the transition from XP was a bit jarring in some respects, any unexpected problems have been minimal so far.  Overall, I'm glad I made the switch.
Of course, I went into this only after reading a lot about the upcoming OS, and playing around with the beta version for a while.  Despite its many criticisms, Vista represented a big leap forward in terms of the underlying systems of Windows, and a lot of growing pains for the platform were felt upon its release.  Most of the issues that plagued Vista in its early days have been resolved however, and this makes for a far more comfortable Windows 7 experience.
Here's a quick run-down of how the (mostly painless) upgrade process went for me, from my old rig turning into a massive paper weight to the re-birth of Windows on my new machine.
If you completed the homework assignment, you've already read about my old computer breaking down, and my quest for parts to rebuild a new one.  Gold star for you.  If not, you can read about it here – there's no use in going into that much detail about it again.
Once the new computer was built, I put a minimal amount of games on it, but held off on installing a massive amount of other software.  My reasoning for this was twofold – first, I would save myself a great deal of time backing up data for the WIndows 7 install, which was only a month away, as well, I would be avoiding any licensing problems that would arise from too many installations of protected software.  This happened anyway, but I'll get into that later.
After a month of having only two major games on my computer, Team Fortress 2 and World of Warcraft, Windows 7 launch day finally came.  I failed to find a copy of Win 7 Professional in stores (Best Buy only had upgrade copies, and Office Max / Office Depot had nothing but Vista), so when I got home from work I jumped onto Microsoft's online store and bought a digital copy directly.  Since Win 7 Pro comes with both 32-bit and 64-bit versions, I was given the option to download either.  I chose the 64-bit version, and started the 2.3Gb download.  It took about two and a half hours to finish.
I burned the ISO file to a DVD and dropped the stuff I wanted to save onto one of the other hard drives in the machine, and then I restarted the computer and began the install.
Having so recently done an XP install, I am happy to report that Windows 7's install process is much more streamlined, and possibly even faster (I didn't time it, but it seemed to take about 20-25 minutes).  Win 7's disk partitioning and pre-install setup is now done in a much more modern environment, with mouse support and a slick GUI.  It asks only a minimal amount of questions, and lets you set up the details later on once the install is finished.  I was impressed by the speed and simplicity of the whole thing, especially compared to the old XP installer.  Ars Technica actually has a great 15-page review of Windows 7 up, including an good portion on the new installer.
Once 7 installed, the system restarted one last time, and before long I was staring at a shiny new OS, all ready for my antics and exploits.  Not too much had to be tweaked for the system to be the way I like it, either.  UAC is relaxed in Win 7, so the interruptions aren't as annoying.  The OS also seemed to find drivers for just about everything in the system, save for the GPU.  That was really the only piece of system software I've had to install so far.
The only trouble I've really had with Windows 7 so far rests on the software side of things.  On the first install of my Adobe software, something happened (I think I left the system waiting for the next disc for too long at some point) and the installation failed.  All the programs seemed to install fine, but their licensing software was broken, so I had to re-install them.  Then I had to call up the Adobe licensing support line because I'd already used my alloted two installs, and wasn't able to de-activate my old computer's software before it died.
Aside from that, and a couple of times where a program crashed or froze, I've had no problems.  Some of these issues may stem from the fact that I am running mostly 32-bit applications / games on a 64-bit OS, so I've expected a few hiccups.
Overall however, things have been great.  I'm finally able to use more than 4gb of RAM (I've got 6gb of RAM in triple channel mode now), and most everything seems to run solid.  The improvements to the taskbar have taken me a lot less time to adjust to than I thought they would, and I actually feel like the new features, like Aero Peek, have helped me be more productive with my machine.
I'll probably have more to report as my extensive collection of games and software trickles onto the new computer, and I start using it for other multimedia purposes – but for now you can consider me impressed.
And of course, glad that I don't feel like a sap for being a day one adopter.