If you've ever looked through my album of drawings for the Year of Art 2011 project, you might recognize one of the illustrations used in the Los Angeles Coalition for Water Conservation (LACWC)'s new campaign, Dustbowl Disciples:
At around 0:46, you'll see this: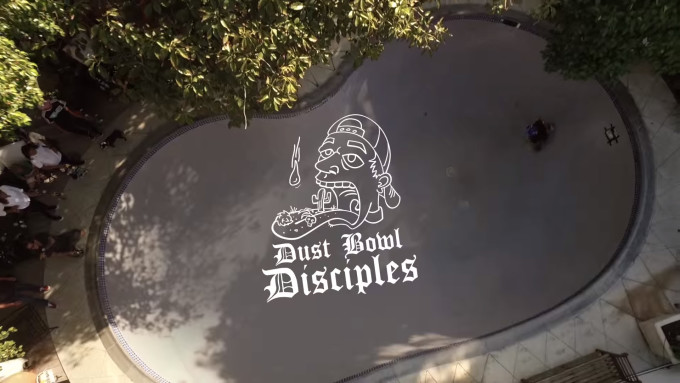 And that should look pretty familiar – here's drawing #150 from the Year of Art 2011, appropriately titled 'Dry Mouth':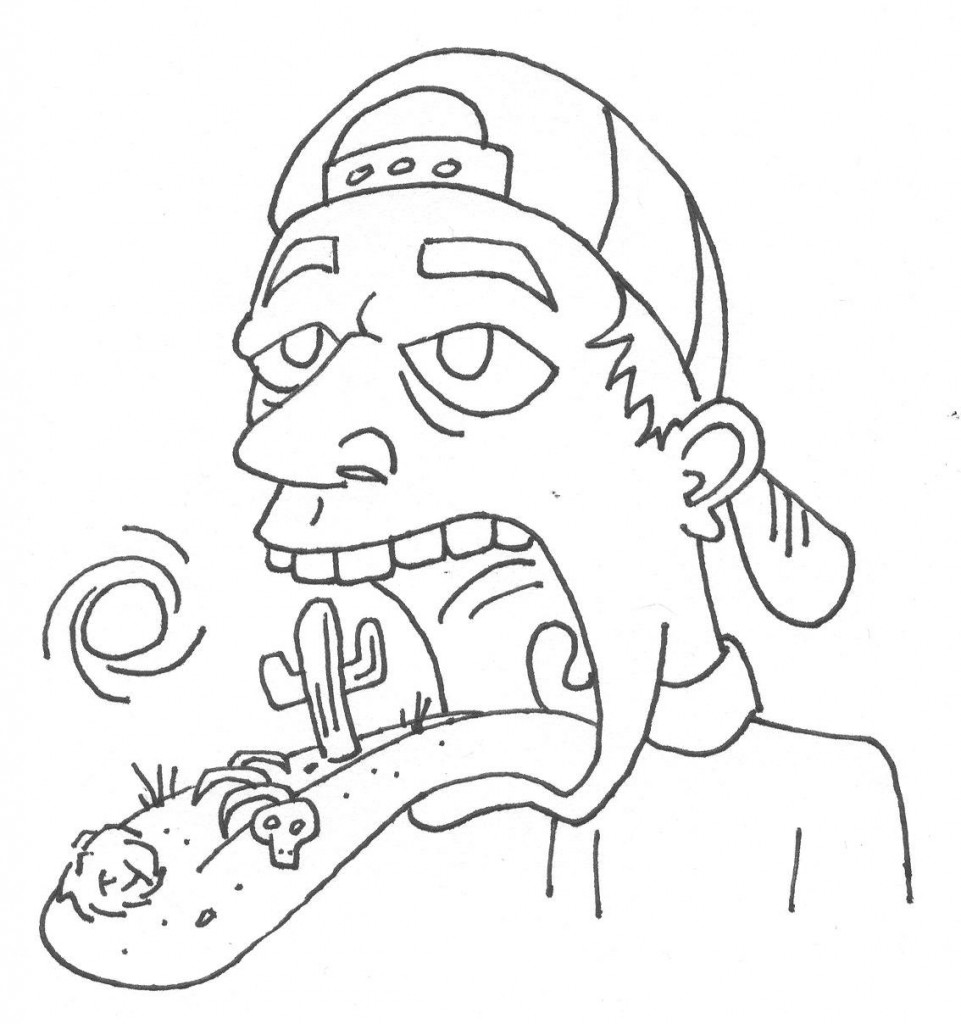 Some of the people who worked on the Dustbowl Disciples project were kind enough to reach out to me about using the artwork, and I was happy to help. I re-drew this illustration for them, providing a much cleaner vector version!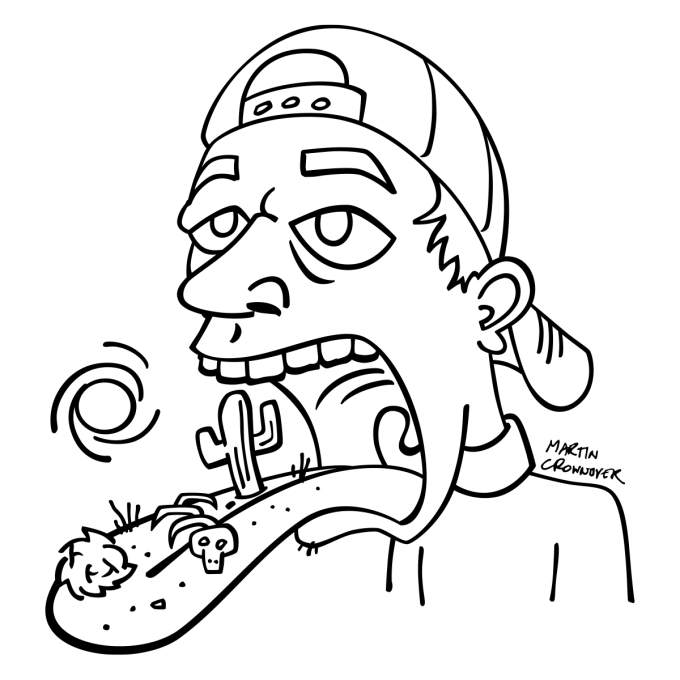 I wrote this post with the intent of highlighting the use of one of my illustrations, but I'll close it by saying that if you've got a project which requires illustrations (new or existing), do get in touch with me using my contact form. I'm almost always up for work like this!