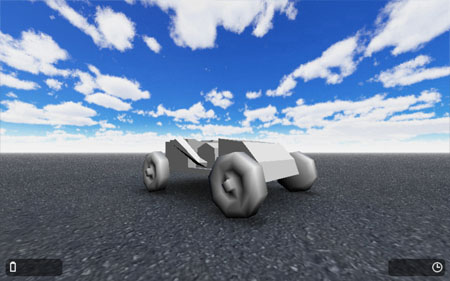 October is drawing to a close, and I'm questioning the future of my newest project, as far as its status as a YYG Competition #4 entry is concerned.
I'll be the first to admit that this is not an entirely unexpected outcome – my project was a bit ambitious.  I still want to complete it someday, as I think the game concept is a good one, and I really liked the way the game was turning out.  Unfortunately, with my trips to Vegas and BlizzCon, and lots of my free time being spent with my girlfriend as we search for a place to live together, I've not been able to devote the necessary time to Game Maker, and I don't want to be stuck trying to rush the game out, since it is still going to require a lot of artwork and programming.
Not all is lost, however.
A few days ago I came up with a decent idea for a smaller game, and if I have the time, I'll throw it together for the competition.
Since only a handful of people got a chance to play the other game, I'll post a demo here later for anyone who's interested in trying it out.  It's nothing more than a driving engine with some simple collisions currently, but as I mentioned, I would like to expand on it eventually.
The whole year of 2008 has been like this for me, actually.  I've begun (and continued) many projects, including the site update for Reflect, a new version of the Reflect system itself, a few games, and some paintings;  disappointingly, hardly any of it has gotten finished.  I suspect that much of it has to do with my limited time for personal projects, an issue that's been troubling me for quite a while now.
I don't blame most of my day-to-day obligations, however – I enjoy spending time with my girlfriend very much, and I waste a lot of time playing games and surfing the web to wind down, which is absolutely necessary to my continued sanity.
Other things though, like my daily commute, are increasingly annoying to me – I lose almost two and a half hours per day just driving to and from work.  It's quite frustrating that, as a creative person, I have such sparing time for actually being creative.
Ugh.  I hate that feeling I get when I have a project I've worked very hard on, but which I won't be able to finish for now.  It's all part of the process, I know, but that doesn't make it taste any less bitter.
Anyway, I'll be posting updates on my competition #4 work as (and if) it progresses.  Thanks to everyone who has supported me in my work thus far, and thanks for reading the blog!  I shall find the time to finish some of my projects – it just takes time!