I just wanted to take a moment to share some screens of the game You Still Won't Make It, which I am working on with Vetra Games (Uriel Griffin, Jake Almond, and Jesse Venbrux). Development has been slow at times and fast at others, but it's coming together, and we will hopefully have the game out later this year.
In case you haven't played the original game (You Probably Won't Make It), YSWMI is more or less the same type of game: a skill-based platformer where the player simply needs to navigate the character from start to the finish, through a series of increasingly challenging rooms.
Naturally, I'm in charge of the graphics. And though the project is, graphically, a large departure from the original game, I'm happy to say that it's also a vast improvement. That's not to say the original graphics were bad – they got the job done – but there was a lot of room for some creativity on that front, and so far, I'm very pleased with how it's looking.
This is essentially what the game looked like when I got my hands on it some months ago: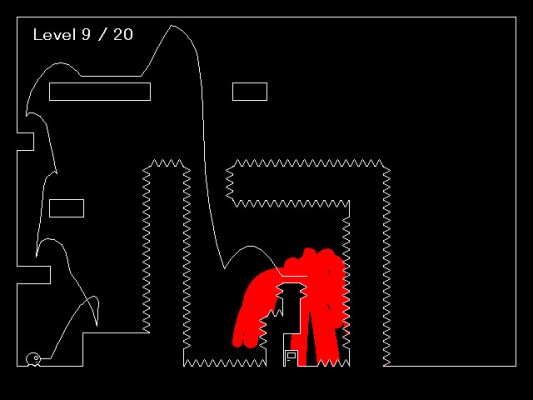 And here are a few screenshots from our sequel, which is a work in progress at this point: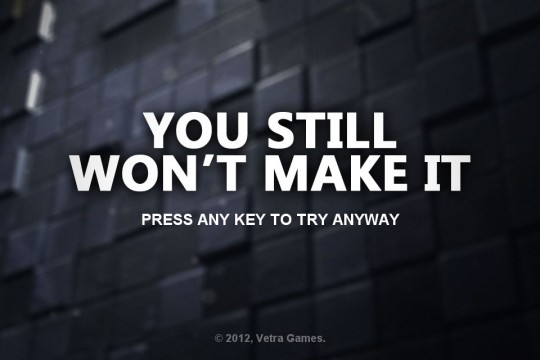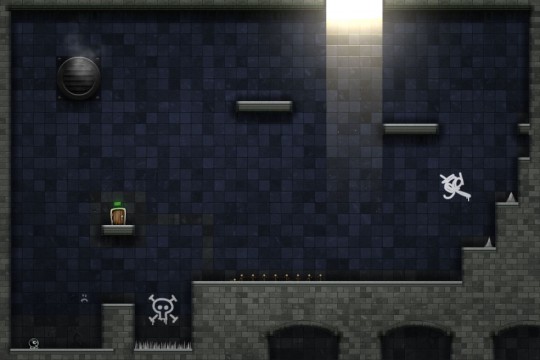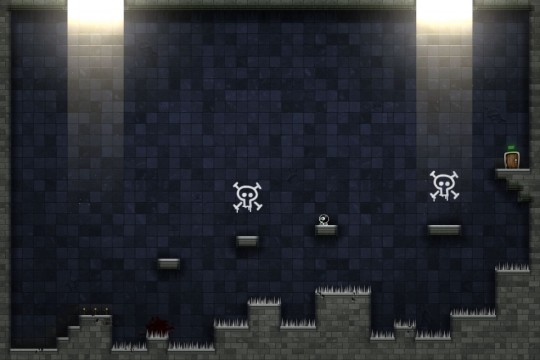 Quite different, eh? But still the same (brutal, fun) game underneath all of that.
Though I'm continuing to develop and add new graphics to it, I just recently finished enough to actually have the game play without a bunch of ugly placeholders everywhere, and that's a great milestone to achieve. We're looking forward to getting this game out later this year, and hopefully many people out there are looking forward to playing it, too!