Hold on a sec, loading a slideshow...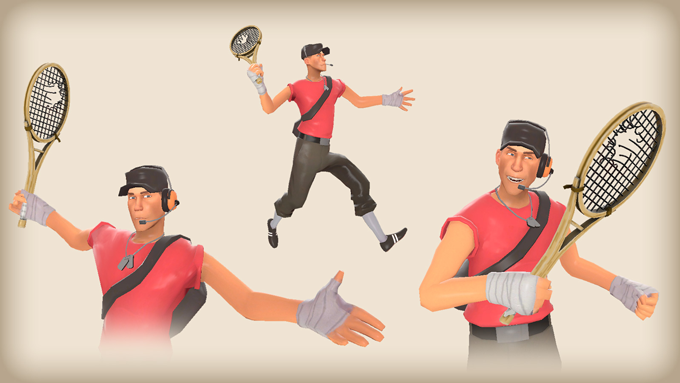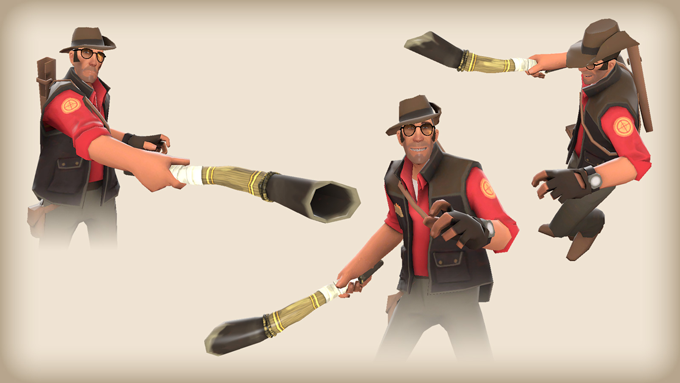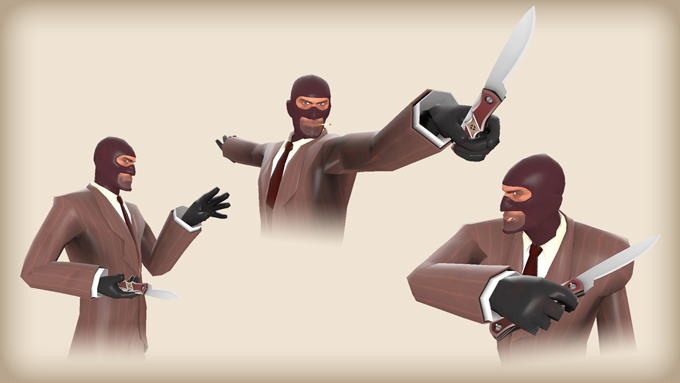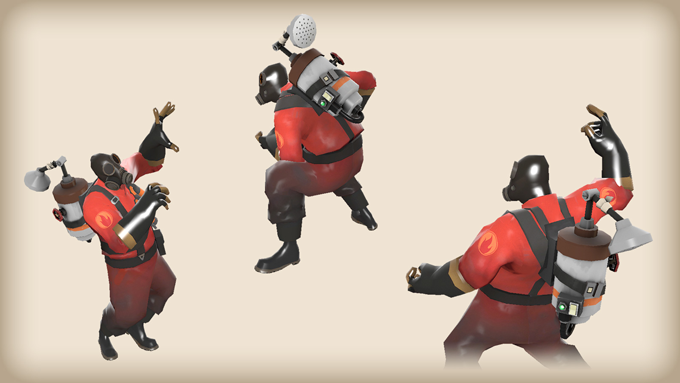 After learning a bit about Blender and getting used to the modeling and UV tools it provides, I created a short run of items for use in Team Fortress 2, published to Steam's Workshop (a community portal they've set up which allows people to create and submit custom content for participating games). I was responsible for all parts of these items, including the idea, name/description, modeling, texture work, and packaging/export for the Workshop.
The Protection Racket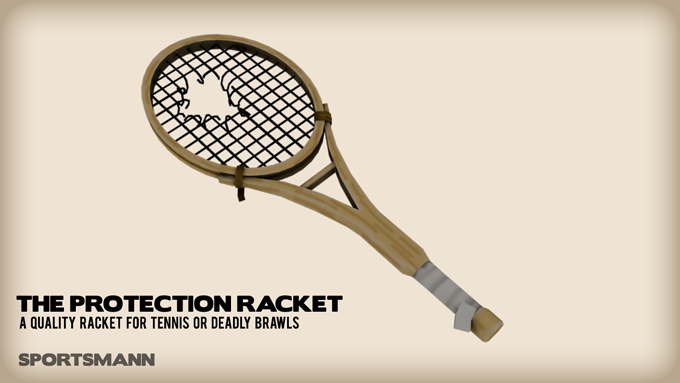 I wanted to come up with goofy names for all the items I made for Team Fortress 2, so it seemed like a good start to call this simple old tennis racket "The Protection Racket." The item itself stuck with the general athletic theme of the Scout, and the name had the added bonus of calling out the actual item with a gangster twist, like some of the other Scout items already released.
The Didgeri Doombringer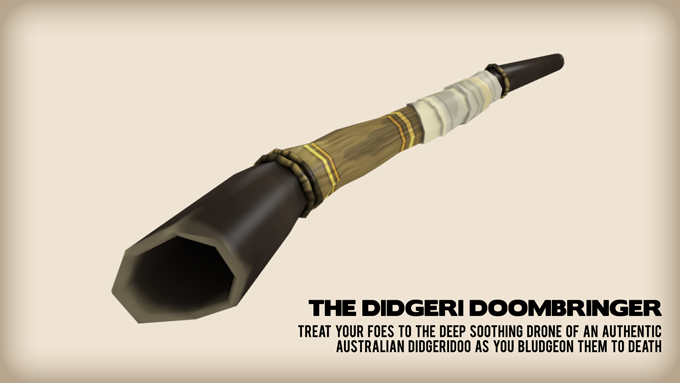 This custom didgeridoo was inspired by the Australian roots of the Sniper. It's not very recognizable to anyone who doesn't know what a didgeridoo is, but it was one of the only Australian-themed items I could think of that hadn't already been made by others.
The Smissmas Army Knife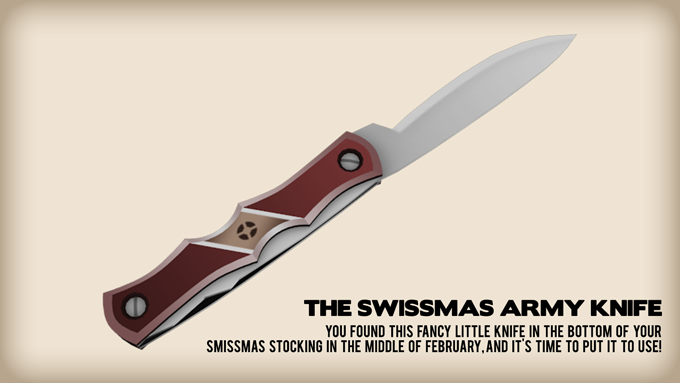 A Swiss Army knife for the Spy. This was one of the more complicated models to make, since it involved a lot of intricate detail in the folded blades. Don't mind the typo in the name on this graphic!
The Backwash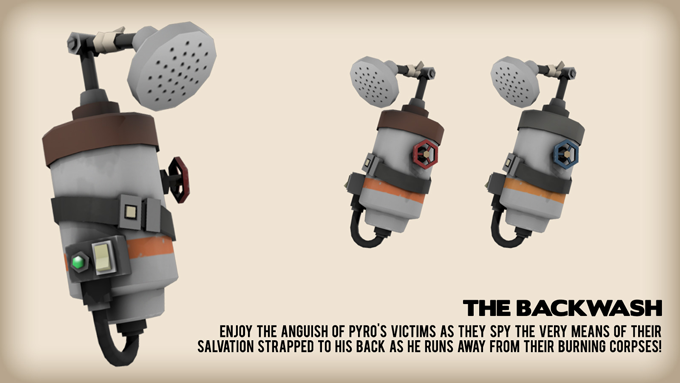 My final Team Fortress 2 item for this set, The Backwash was a goofy novelty accessory for the Pyro. It was a bit chunky, but I liked the way it looked in the game anyway. The odd mechanics of it definitely fit with the general insanity of the Pyro.
You can find my Steam Workshop entries, which may include more than just the Team Fortress 2 stuff) here.
Sadly, as of the time of this writing (September 8, 2014), Valve has yet to accept any of my Workskop submissions for Team Fortress 2 to become part of the game's massive collection of character accessories. I may try updating and resubmitting them at some point though, and I'll definitely update this post when/if I do.