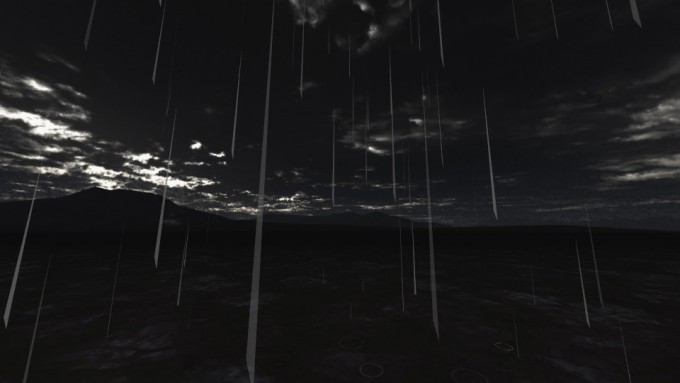 I've managed to get my 3D rain example for GameMaker updated for GameMaker: Studio. I'm accomplishing updates at a pace that I can't sustain, woohoo!
This new version is near-fully commented, and includes an updated rain effect that uses very simple models instead of textured walls. It also introduces water splash ripples, and has a much better skybox than before.
Check out the updated example at my GameMaker Examples & Tutorials page. Enjoy!