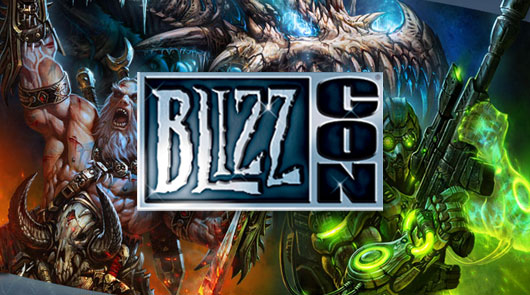 After missing out on the first round of tickets a few weeks ago, I'm happy to report that I was able to swoop in and grab a pair of BlizzCon tickets this past weekend!
My brother, Spencer, and I had been planning on attending BlizzCon this year, but during the first round of ticket sales, neither of us was able to get to a computer in time to get some tickets.  I had just returned from a short vacation in Arizona, and was on the road the same day for another short trip to Lake Tahoe.  I had a lot of fun that weekend.  Spencer had to go to work in the morning.
To fill in for our absence, we armed my dad with my brother's credit card and all the relevant information needed to make the purchase, but demand was high, and by the time he got in the ticket queue, he was about 25,000 people behind.  When he got to the front of the line, the tickets were sold out.
This last weekend, Spencer was again not able to stand by for ticket-buying, but I was, so I set my alarm for 9:00 AM, got up and played around a bit, and then logged into the Blizzard Store and waited patiently for the clock to strike 10.  At 10:58 I began refreshing the page every 10-15 seconds, and at exactly 10 o'clock, the drop-down box appeared for ticket purchase.  I fumbled for a second, selected the wrong number of tickets, backed out and fixed the error, and proceeded to get in line.  I was approximately number 250 in line.
A few seconds later, I was in front.  I proceeded with the purchase, and it all went very smoothly.  Much more smoothly than last year, where the store continually broke, and left a lot of unhappy people out there.  I was pleased that I had remembered to log into the Blizzard Store the night before and update my credit card / contact information, so I didn't have to worry about changing it at purchase time.
Directly after I finished with everything, a friend of mine who had gotten tickets during the first round logged in just to see how long the line was; in about a minute's time, the line had grown to over 31,000 people!
So I guess I am pretty lucky to have been able to get BlizzCon tickets again.  I expected things to be a bit slower this year, with the economy and all, but I guess it's true that during hard financial times, people are always looking for entertainment – a way to escape from the troubles of life for a while.
Hopefully this year's show is just as much fun as the last.  It's not until August, but If it's anything like last year, it should be worth the wait.