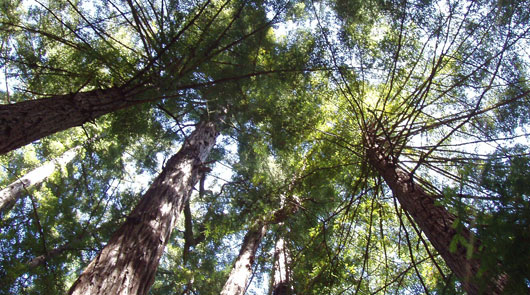 Has it really been an entire month since I've posted here?  it honestly doesn't seem like it.  I've visited the blog frequently (every day), and though I've had a lot of ideas for things I've wanted to post, and have even written a fair amount of half-finished articles, I never got around to posting much of it all.
I guess I've been a bit busy.  Not enough to completely excuse me from my absence here, but pretty busy.  Since I feel like I owe an explanation to anyone who's been visiting the site and wondering what happened to me, I'll briefly run through everything I've been up to.
To kick things off, I got myself a new bike a little over a month ago.  My girlfriend and I have enjoyed going for walks on the roads and trails near our apartment since we moved here, and we both thought it would be fun to have bikes to better take advantage of the bike paths, as well as for a simple form of local transportation.  So far, it's been a lot of fun to be able to hop on a bike and jet around the area for a bit, and it's also been a good amount of exercise.  So long as the weather stays reasonable, I'm sure we'll be doing this for many months to come this year (if not the entire year).
I also started putting a more serious effort into re-tooling the Reflect system / website, and though I've only been able to dig into a little bit of the core system so far, I'm happy with the way things are turning out on this front as well.  Reflect has grown to include a lot of talented members of the Game Maker community, and I want to provide these developers with as much function as possible, as well as make the system more attractive to other developers who might be considering putting in an application to use it.  I'll elaborate on all that later though, as I make more progress with it.
In order to help me develop the new Reflect assets, I also decided to get myself a laptop.  Up until now, I've not had a laptop, and have used my desktop computer for everything.  I'm still partial to my desktop, because I enjoy the power and comfort of the desk / chair, but I am happy to be able to get away from the "computer room" at my apartment, too.  One of the biggest hurdles for getting started on new projects lately has been having to spend lots of time cooped up in the back room in my apartment, and now that I am free of this burden, I've been able to do a lot more.
I've also had the chance to see a few movies.  My girlfriend and I have watched Public Enemies, Harry Potter and the Half blood Prince, Proposal, and a bunch of random rented flicks.  My brother and I saw The Hangover as well.  I enjoyed all of them, and in my opinion, it's been a pretty good summer for movies.
Last weekend, I went hiking with my girlfriend and a few members of her family down at the John Muir Woods national park.  It was beautiful, and the I had a great time marching up and down the hills with everyone.
As you might have guessed at with my new bike and the hiking, I've been trying to spend a little more time exercising.  I've also been trying to get in more time with my girlfriend.  And since all of these things take a significant amount of time by themselves, I'm sure you can imagine how its been with it all happening at once.
I will try to update the blog more often than monthly intervals, of course.  I've still got to post the editable version of my long-abandoned competition entry, as well as my animated water texture tutorial.  I'll get around to those soon!
Thanks for reading, and staying faithful enough to come back and find this new post!  More to come soon, hopefully!