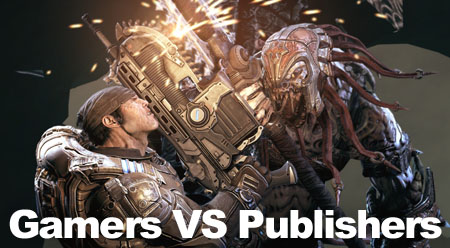 I logged in and updated my games list to represent my recent game-buying spree.  I added the following games:
Audiosurf (only $2.49 this week on Steam, thanks for the heads up, Xot!)
Command & Conquer: Red Alert 3
Commander Keen Complete Pack
Fable 2
Gears of War 2
I've still got one or two more I want to pick up, and like I've mentioned before, a couple others I'm putting on my Christmas list, but I'm really starting to get progressively angrier at game publishers for this mess.  Seriously – I know everyone wants to have big sales for the holidays, but pace yourselves please!  We can't all go out and buy a dozen games in one month, and many great games are going to suffer from poor sales because of this ridiculous overlap.
Penny Arcade summed it up pretty nicely here.  It's eerie how similar this comic looks to my Google calender where I've marked all the upcoming games I'm interested in.
Oh well.  That's all for now.  I'm feeling a bit under the weather and I need to recover…  which means less time spent blogging, and more time spent laying on the couch, complaining to my girlfriend, and of course, playing games.  Just gotta make sure I fit some rest in there somewhere!